247sports
ESPN
Rivals
hudl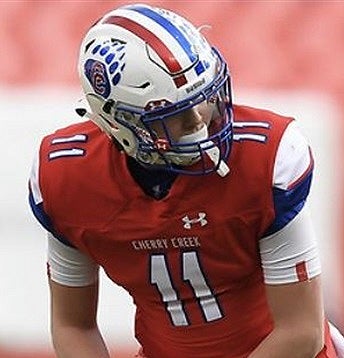 Cherry Creek HS (Englewood, CO)
Twitter:
https://twitter.com/gunnar_helm
Instagram:
https://www.instagram.com/gunnarbhelm/
Ht: 6'6"
Wt: 220
40:
247s rating: unrated TE
ESPN rating:
Rivals rating:
247sports Composite:
Reported Offers: COLORADO, Arizona State, Auburn, Central Michigan, Colorado State, Kansas, Kansas State, Oklahoma State, Oregon State, UCLA, Utah, Wisconsin
_______________________________________
I saw that Gunnar was visiting this weekend on an unofficial and we didn't have a profile. He doesn't have an offer yet (just CSU} or any rankings but I think he is pretty intriguing. Only 370 yds in 2019 but 8 TDs.
He is a Cherry Creek teammate of Penry('21) and Stacks ('20). Also Cherry Creek's RB Walker II for this year looks interesting. Not sure if we have a profile for him already.
Last edited by a moderator: